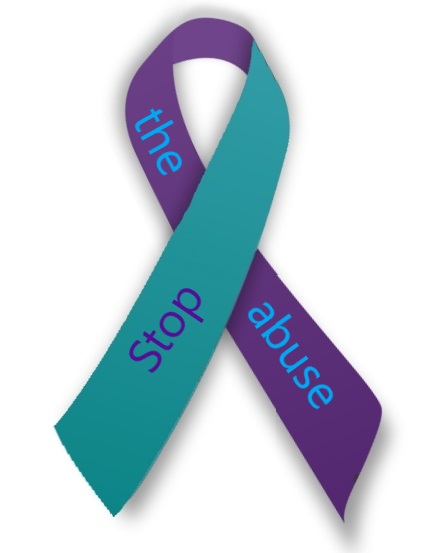 The Intersection of Domestic Violence & Substance Use Disorders
Virtual
---
PLEASE NOTE: ONLY ONE (1) PERSON/"TICKET" PER REGISTRATION  
The Intersection of Domestic Violence and Substance Use Disorders*
Domestic violence/Intimate partner violence (DV) and substance abuse disorders (SUD) often co-occur.  When these two issues cross paths, they present challenges for clients and service providers alike. This course focuses on the common risk factors and underlying causes that contribute to the complex relationship between DV & SUD as well as misconceptions. Participants will examine how SUDs may impact the safety of DV victims and how DV may hinder addiction recovery. By addressing the stigma surrounding both SUD and DV, this course will endeavor to equip professionals with knowledge and tools to effectively recognize, assess, and respond in a trauma-informed manner to cases when DV and SUD collide.
*Must attend BOTH DAYS: 1.19 & 1.18.24
Upon completion of this course, participants will be able to:
Compare and contrast the causal relationship between SUD and DV through evidence-based research which emphasizes that one does not directly cause the other.
Describe how the presence of substance use, whether by the perpetrator or victim, may escalate the risk and danger faced by victims of DV.
Summarize how the cycle of violence can disrupt the journey towards addiction recovery and threatens sobriety.
Describe how stigma and other barriers influence the help-seeking behavior of individuals dealing with DV and SUD.
Outline how cross-sector collaboration and integrated service delivery promotes non-judgmental, comprehensive care for individuals facing these intersecting challenges.
Presenter: Jill Zinckgraf, EdD, MPA
Jill is the Executive Director for the Domestic Abuse and Sexual Assault Crisis Center of Warren County (DASACC). Jill has over 30 years of experience working and volunteering in the nonprofit and grassroots sector of interpersonal violence, including developing and advancing programs and multidisciplinary services. Jill's many leadership roles and responsibilities connect philanthropy, social services, community organization, public policy and administration to serve survivors of interpersonal violence. Jill is a consummate advocate for those impacted by violence, particularly women and children. Jill also serves as Chair of the Board of Trustees for the New Jersey Coalition Against Sexual Assault (NJCASA). As a former Adjunct Professor at many colleges, she taught Racism & Sexism in Contemporary America, Women's Changing Roles and Family Violence to name a few. Jill also formerly served as the Domestic Violence Response Team Coordinator for the Passaic County Women's Center. In this capacity, Jill was responsible for training and managing over 200 volunteers who responded to police department and hospitals to assist victims. Jill also provided the county's mandatory domestic violence training for Passaic County police officers. She was ultimately asked by the Administrator of Courts to provide training to the state's probation officers, specifically on the concept of sexual terrorism.
CE's NJ:
This course "The Intersection of Domestic Violence and Substance Use Disorders" and the trainer, Jill Zinckgraf, have been approved by the Addiction Professionals Certification Board of NJ. This course, provided by Behavioral Health Matters, approval #403011824REC5s has been approved for five (5) continuing education credit hours by the APCBNJ. Credentials issued by the APCBNJ, the NJ Board of Marriage and Family Therapy Examiners and the NJ Board of Social Work Examiners recognize such courses.  This 5 CE course is approved for social work continuing education hours in accordance with N.J.A.C. 13:44G-6.4c12. 
CE's NY:
Behavioral Health Matters, LLC is recognized by the NY State Education Department's State Board for Social Work as an approved provider of continuing education for licensed social workers #SW-0443.
CERTIFICATES:
Participants must be present for the duration of event, answer all roll calls and complete a Course Evaluation to be eligible for a Certificate of Completion that will be sent via email within 2 weeks.  
TO REGISTER:
Click on the pink "Reserve Tickets" tab at top of page on the right. A new page will open; select the tab that reads: "Order as Guest", enter basic information then click the "Continue" button which opens a new page. Then enter attendee information and click "Continue".  Review and click blue "Pay with Card" tab which opens a secure payment page. Enter payment information then click "Pay" tab at the bottom. Registration is time-sensitive and does not store information. You will see a pop-up message to confirm data was processed and receive an email from "Oveit" that registration was received. If you have any questions or trouble registering, please notify BHM via email: contact@behavioralhealthmatters.com. 
LOG-IN INFORMATION:  
The access link and password will be sent via the reminder email that will be distributed about a week before the event. Please be sure to check your email and spam/junk folder prior to the event for any possible updates. Access information is only for the registered party.