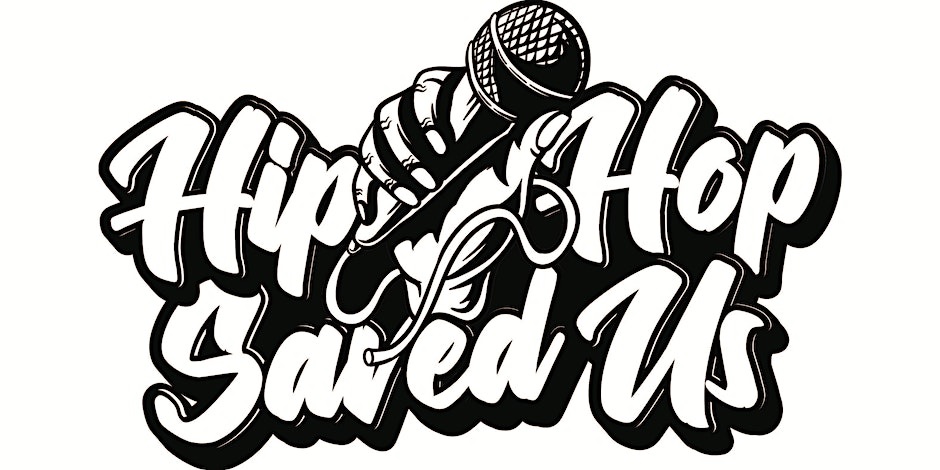 The Impact of Hip Hop on Behavior and Culture
Virtual
No tickets are available at this time.
---
                               PLEASE NOTE: ONLY ONE (1) PERSON/"TICKET" PER REGISTRATION   
                                
                                                      Presents
The Impact of Hip Hop on Behavior and Culture 
This course we'll delve into the fascinating realm of hip-hop and explore its profound influence on behavior and culture. From its humble origins in the Bronx to its global domination, hip-hop has captivated hearts and minds, shaping the way we think, act, and express ourselves. Through an engaging presentation and expert insights, this webinar will dissect the multifaceted impact of hip-hop, from empowering marginalized communities to redefining societal norms. Whether you're a hip-hop enthusiast, a cultural observer, or simply curious about the genre's transformative power, this course offers insight into the dynamic relationship between hip-hop and behavior as well as treatment implications.
Upon completion of this course, participants will be able to:
Discuss the sociopolitical climate that gave rise to hip-hop and explore how it acted as a form of self-expression and resistance against systemic oppression.
Examine the role of hip-hop in shaping identity, attitudes, and values, and assess both the positive and negative implications of its influence on behavior, such as the promotion of resilience, activism, materialism, or misogyny.
Explore the global reach of hip-hop and its ability to transcend boundaries, creating a shared culture, fashion, art and language among diverse communities.
Summarize the complex impact of this influential genre on behavior and culture which serve to inform clinical practice.
Presenter:  Marcus Stallworth, LMSW
Mr. Stallworth is the Director of Learning and Organizational Development and Co-owner of Welcome 2 Reality, LLC. This organization was instrumental in the passing of two bills related to Media Literacy in Connecticut Public Schools. Mr. Stallworth has been employed in Child Welfare for 20 years. As a university adjunct and trainer for the past 13 years, he has become proficient in training and curriculum development.  As a national consultant and trainer for the Child Welfare League of America he has spearheaded many initiatives and community activities as well as engaged in advocacy efforts. Mr. Stallworth is recognized in the State of Connecticut as an expert witness for testimony regarding severe abuse and neglect cases. Mr. Stallworth is a sought-after presenter for conferences and plenary sessions, particularly regarding his work related to digital technology and social media literacy. Mr. Stallworth will be joined by a co-presenter. 
CE's NJ:
This course "The Impact of Hip Hop on Behavior and Culture" and the trainer, Marcus Stallworth, have been approved by the Addiction Professionals Certification Board of NJ. This course, provided by Behavioral Health Matters, approval #403110323REC3s has been approved for three (3) continuing education credit hours by the APCBNJ. Credentials issued by the APCBNJ, the NJ Board of Marriage and Family Therapy Examiners and the NJ Board of Social Work Examiners recognize such courses.  This 3 CE course is approved for social work continuing education hours in accordance with N.J.A.C. 13:44G-6.4c12. 
CE's NY:
Behavioral Health Matters, LLC is recognized by the NY State Education Department's State Board for Social Work as an approved provider of continuing education for licensed social workers #SW-0443.
CERTIFICATES:
Participants must be present for the duration of event, answer all roll calls and complete a Course Evaluation to be eligible for a Certificate of Completion that will be sent via email within 2 weeks.  
TO REGISTER:
Click on the pink "Reserve Tickets" tab at top of page on the right. A new page will open; select the tab that reads: "Order as Guest", enter basic information then click the "Continue" button which opens a new page. Then enter attendee information and click "Continue".  Review and click blue "Pay with Card" tab which opens a secure payment page. Enter payment information then click "Pay" tab at the bottom. Registration is time-sensitive and does not store information. You will see a pop up message to confirm data was processed and receive an email from "Oveit" that registration was received. If you have any questions or trouble registering, please notify BHM via email: contact@behavioralhealthmatters.com. 
LOG-IN INFORMATION:  
The access link and password will be sent via the reminder email that will be distributed about a week before the event. Please be sure to check your email and spam/junk folder prior to the event for any possible updates. Access information is only for the registered party.