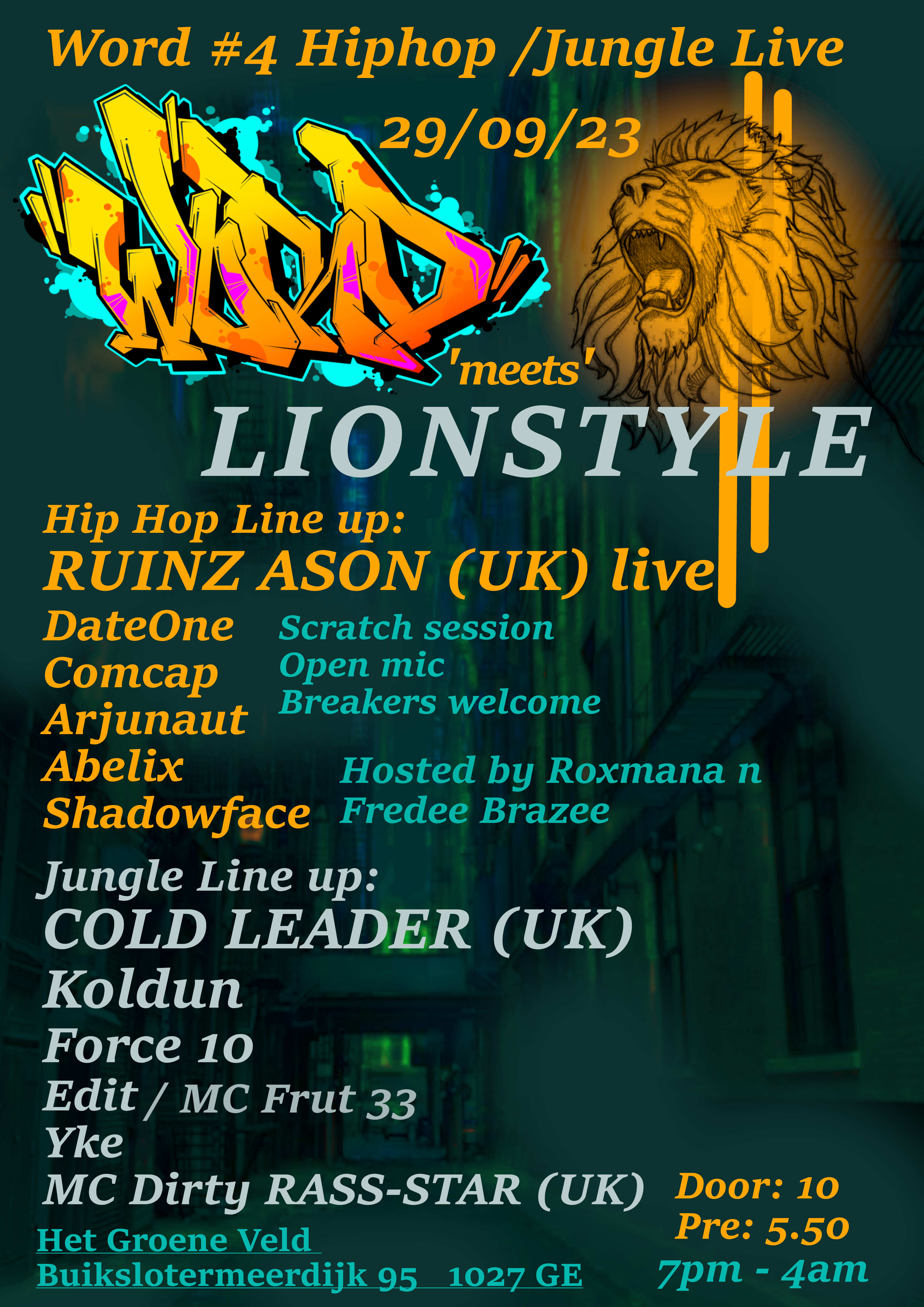 No tickets are available at this time.
---
Word meets Lionstyle (7pm-4am)
Hiphop session starts 7pm-11.30
Jungle session starts 11,30 - 4am
On this edition Word meets with Lionstyle 
We blend with Jungle and Ragga influenced night thats was running the streets of Amsterdam for many years Lionstyle.
DJ's Koldun and Force 10 arrange the line up with international artists.
Headliners are : 
RUINZ ASON UK (hiphop) 
https://soundcloud.com/music4weirdos/sets/best-dressed-ruinz-ason-x-jflames 
COLDLEADER UK (jungle) 
https://www.youtube.com/watch?v=oA7k-xeQZmw&ab_channel=MickeyBeam75
MC Dirty RASS-STAR (UK)
With support from DJ's and beat makers.
DJ Koldun / Force 10 / DateOne / Yke / Shadowface / Abelix / Arjunaut / ComCap and Roxmanna and Fredee Brazee'
Open Mic
Scratch Session 
Breakers welcome
https://hetgroeneveld.amsterdam/event/word-meets-lionstyle/
---